Catherine Pennell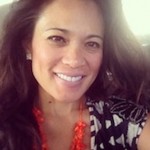 Catherine was born in New York City and raised along the East Coast.  After graduating from University of Maryland at College Park, she worked in several major cities from Washington D.C. to San Francisco and New York City.   Although Catherine was successful in her career and enjoying her life in New York City, she still experienced emptiness, causing her to seek more purpose in life.
Catherine moved to Kauai in 2004 seeking to fill that void.  In 2006,  realizing that Jesus Christ was the only Person big enough to fill the hole in her heart, she gave her life to Christ at Calvary Chapel Kauai,  (renamed as Crossroads Christian Fellowship).  Catherine has been involved in various ministries at Crossroads since she gave her life to Christ.  She has been overseeing the Greeting Ministry, involved with Worship Team, led several women's studies, and discipled some young women.
In 2008, Catherine met and married her husband, John Pennell, currently one of Crossroad's Worship Leaders.  Catherine feels blessed that she has also been able to partner with her husband, John, in various ministries, including the Worship team, U-Turn for Christ Kauai, and recently in facilitating a parenting study.  In 2012, the Lord blessed John and Catherine with a darling little girl.
Catherine's favorite thing to do is to spend time with her husband and her daughter.  Her main focus lately has been learning how to be a godly wife and raise a godly child.  She loves being supportive of her husband's car racing hobby and she also enjoys spending time with young women encouraging them in their faith.  Her personal hobbies are meeting friends for coffee, reading, running and traveling.