Go Big for God! Redeem the Time! Live the "Epic Life"!
Written by Bob Hallman on Aug 21, 2017 in Bob's Epic Adventure - No Comments
UCSF PSMA PET MRI: Translation — University of California of San Francisco (UCSF), Prostate-Specific Membrane Antigen (PSMA), Positron Emission Tomography (PET), Magnetic Resonance Imaging (MRI).
Now, that's a mouthful!! LOL
As most of you know, Becky and I are in San Francisco to undergo a PMSA PET MRI scan that will provide us with much greater clarity on the reach and severity of my aggressive prostate cancer, which already breached the capsule of my prostate, invaded my bladder and metastasized in my lymphatic system.
Without this cutting edge technology, we would have no idea which medical protocol to use next to address the disease.
If the cancer is contained to my abdomen, then I am a candidate for radiation therapy. If, however, the cancer has spread to the rest of my lymphatic system (an 80% probability), then my only remaining medical treatment option will be hormone therapy, which
1) Is not a cure (it deprives the cancer of testosterone — its #1 food supply),
2) Only works for 18-24 months before the cancer adapts and finds new energy sources and
3) Comes with some pretty nasty side effects.
My PMSA PET MRI scan will take place August 21st at 2 p.m. and be followed by an appointment with Dr. Eric Small the next morning at 8 a.m. to go over the results.
If the results are favorable, I may be eligible for a clinical study with Dr. Small who is spearheading a new and highly advanced form of cancer radiation therapy.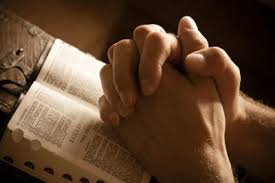 PRAYER ~
So, for those so inclined (and I hope you are), here's how can you pray:
1. Pray that God would give Becky His perfect peace – whatever the outcome!
2. Pray for open doors and soft hearts as I share the Good News with those I meet!
3. Pray for the team of people who will be performing my PMSA PET MRI scan!
4. Pray for wisdom at my follow up appointment as we determine, together with Dr. Small, the next steps in my treatment!
5. Pray for God to be glorified – either though my healing or through my patient endurance (Romans 12:12; Hebrews 10:36; James 5:10-11)!
"Thankful" and "appreciative" seem inadequate to describe our gratitude for your persistent love, friendship and prayers as we navigate "Bob's Epic Adventure"!
GBFG RTT LTEL: Translation —

Go Big for God! Redeem the Time! Live the "Epic Life"!

Hahaha!!