Guestbook
Welcome to our Guestbook! We LOVE to receive words of encouragement from visitors or newcomers regarding their experience at Crossroads Christian Fellowship.
Below are some comments from fellow brothers and sisters, as seen on Google + reviews:
pharmacy in paris online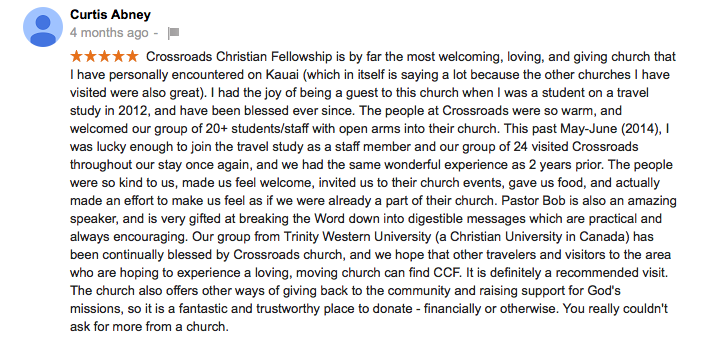 class online pharmacy

http://www.bighouseproductions.ca/pharmacy-online-indian
buy canadian viagra online


Feel free to send us your feedback!
13 Comments on "Guestbook"