Sermons – Video
Sunday Sermons: If you missed a Sunday, or simply want to hear one again, you can find Sunday Sermons YouTube Channel or on our Vimeo and channels. Simply click the link and Enjoy! Be sure to subscribe to our channel and be notified immediately when a new video is uploaded.
You can also click any of the links to the right of the screen to see the complete Sermon post with video, audio and notes ===================================================>>>
Enjoy our most recent sermon below!
The Unmerciful Servant (Matthew 18:21-35) Bob Hallman, August 3, 2014

Part of the

Matthew

series, preached at a

Sunday Morning

service

Pastor Bob taught an enlightening message on Matthew 18:21-35. This passage is best understood in the context of the entire chapter, which deals with offenses (against children, against one another). On the heels of Jesus' command (18:15-20) on how to biblically address someone who's offended us, Peter asked Jesus how often we are to forgive a repentant person. The Lord surprises Peter with His answer and proceeds to illustrate his point with a parable of the Unmerciful Servant.

This parable is a powerful reminder of how Christ forgave us of our insurmountable debt and how we are obligated to forgive people when they express repentance regarding their offenses against us!

About Bob Hallman:

Senior Pastor of Crossroads Christian Fellowship

ERROR: The IP key is no longer supported. Please use your access key, the testing key 'TEST'
Watch the sermon on local television (channel 52) on Tuesdays at 8 pm.
Ho'ike, which means "to show or display" is a private, nonprofit 501(c)3 tax-exempt charitable P.E.G. access television corporation. Ho'ike Kaua'i Community Television currently serves the island of Kaua'i with four channels. Public access is on Channel 54, Education on channels 55 and 56, and Government access is on channel 53.
Sermon Notes: Click on

Sermon Notes

if you want the written outlines that accompanies Pastor Bob's sermons. May God use these teachings to encourage you!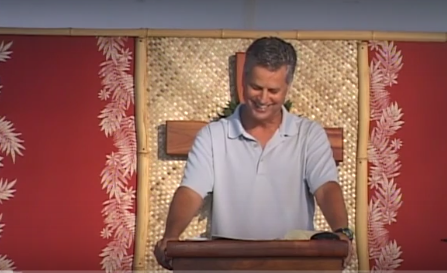 Questions, prayer requests, etc. Please be sure to Contact Us!
One Comment on "Sermons – Video"
Debra Hendren January 31, 2014 am31 3:14 am .

Really enjoyed the message about walking on the water. It was very encouraging and timely for me. We will be holidaying in Kapaa in late February so I hope to visit your church while on Kauai.

May The Lord richly bless you, your congregation and cause the work to prosper in every way.

Debra